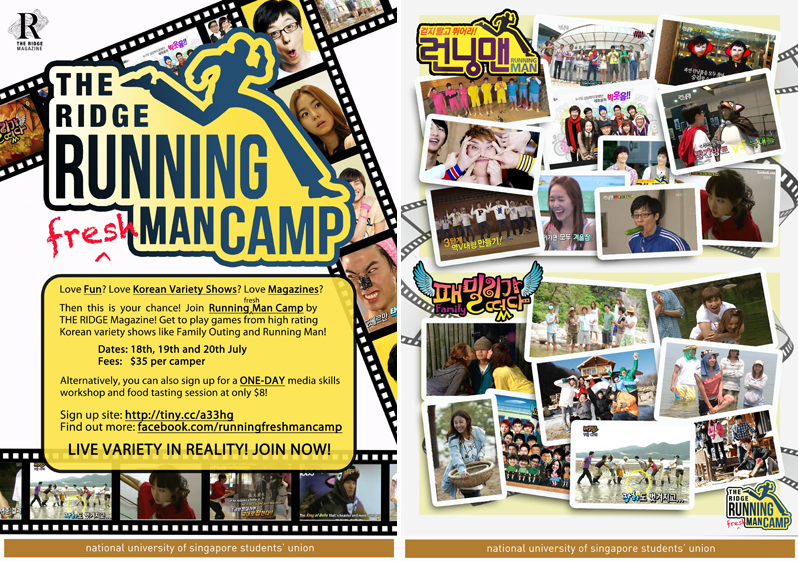 Wanna have fun this July? Wanna meet other fun-loving people?
Then join us in the Running Man Camp this July 18th-20th!!
Live Variety in Reality!! Jump in the fun now!!
(Do sign-up early as vacancies are very limited. We've had overwhelming response during the seniors' sign-up phase.)
Catch a preview of some of the ACTION that YOU can be involved in, at these Running Man links:
Big Bad Wolves vs Red Riding Hoods (starts at 02:16min):
This camp is organized by THE RIDGE.
Check out our Facebook page at http://www.facebook.com/#!/nussutheridge